Antonio Brown is again in the news, and it's for a bad reason, just as it always seems to be. Brown seemed to be on a path to a Hall of Fame career in the wide receiver position, but he couldn't stay out of his way. 
When Brown was at his peak, you had to think about him and his play when making NFL picks against the spread. Even as his skills started to deteriorate, Brown was a player that other teams had to account for, and he could always come up with a monster play. 
It appears that Brown is now simply going to be trying to stay out of jail after he is once again in trouble with the law. On December 1, an arrest warrant was issued for Brown in Tampa, Florida, due to a domestic battery situation.
According to police reports, Brown threw a shoe at a woman and attempted to lock her out of the house. This occurred on November 28, and the arrest warrant was issued after the police began investigating the situation. 
Brown has had plenty of trouble with the law both during his career and now that it is over. In November, Brown had to pay a truck driver $1.2 million after assaulting him during a delivery. 
It appeared that Brown was still on the radar of some NFL teams during the 2022 season, even though he wasn't getting any real workouts or offers from anyone. The league has several policies regarding domestic disputes, and this latest issue will likely prevent him from ever returning to the company. 
Brown has not been on an NFL field since early January 2022, when the Tampa Bay Buccaneers released him. The wide receiver appeared to quit on the team in the middle of the game and began removing articles of his uniform on his way to the locker room. 
Brown has since been working on a music career, and he has been releasing videos through social media showing his progress. Once a star player for the Pittsburgh Steelers, he was eventually let go from that franchise after continuing to make mistakes and embarrassing the team.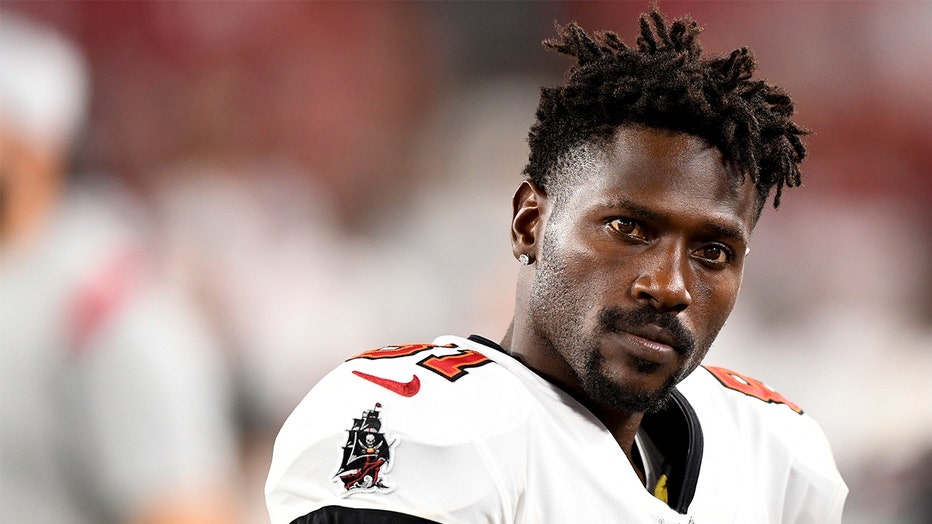 Brown Has Beef With Brady
Not only has Brown been getting in trouble with the law, but he has also been very active on social media. Brown has continued to take shots at Tom Brady since his exit from the Tampa Bay Buccaneers, especially during the Hall of Fame quarterback's divorce. 
Tom Brady has not been responding to the messages posted by Brown, but Brown can't seem to remain quiet. What makes this situation even worse is that Brady did everything he could to help the wide receiver get his life back on track. 
If Brown was ever going to want another shot at playing in the NFL, he has ruined all of that with his actions during the first 11 months of the 2022 calendar year. 
OBJ Following Similar Path
Odell Beckham Jr. has not gotten in as much trouble with the law as Brown has, but he has also been in the news recently for the wrong reasons. OBJ hasn't been on the field since suffering a torn Achilles during the Super Bowl win with the Los Angeles Rams. 
He has been actively working to return to the NFL, and several teams have been attempting to sign him during the 2022 season. The Rams were expected to make another run at OBJ, but a poor start to the season left him uninterested in a reunion.
The wide receiver announced that he was looking to join either the New York Giants or Dallas Cowboys, and he had scheduled meetings with each team. While on his way to begin this tour, OBJ was removed from an airplane after flight attendants felt that he was physically ill and needed assistance. 
OBJ was expected to sign with a new team heading into Week 13 of the NFL season, but now his status remains in the air. If healthy, he still has the tools and skills to help an NFL offense.