We live in a world full of miraculous destinations. For world travelers, deciding on your next favorite destination can be confusing. That's where this guide comes in to assist you in crafting your travel bucket list. White sandy beaches make the top of the list for many. Others prefer vibrant cities, some naturally beautiful sceneries, while others are attracted to iconic landmarks worldwide. With that in mind, lets us look at some of the most popular destinations in the world.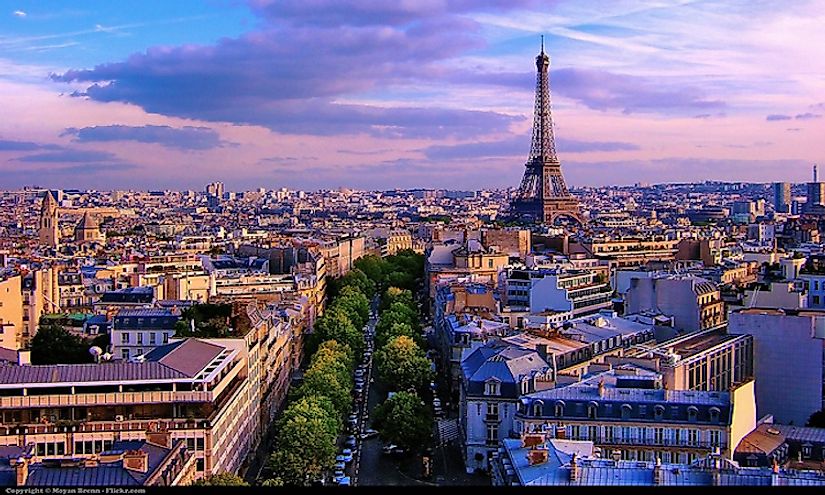 London
Inarguably a world unto itself, London has eclectic neighborhoods and is home to many iconic landmarks that attract all kinds of visitors. They are contemporary times attractions to many and can keep you occupied for several days. When you visit London, take time to see the Tower of London, Buckingham Palace, the British Museum, and the Tate Modern during your stay. Then you can sit down to enjoy an afternoon of classic tea. Being a leader in all walks of life, from politics, banking, fashion, arts, etc., London is an ever-growing modern hub. The best travel time is during the warmer months, which may also be the busiest season.
Cape town
Cape Town is set strategically between mountains and a sea, causing it to take pride in its natural beauty. It is the oldest European settlement in Africa with a rich past. Robben Island holds the history of where Nelson Mandela was confined for 18years. At the same time, Table Mountain provides the perfect panoramic views of the glittering Atlantic, backed up by botanical gardens from its slopes and sandy beaches at its feet. The Old Townhouse, the District Six Museum, and the Castle of Good Hope provide a historic feel while the Cliffton and Camps Bay beaches lure beach lovers. There is so much to do in the 'motherland of South Africa' that is Cape Town.
Tokyo
Tokyo is with a little bit of everything. It is the cosmopolitan city of Japan with experiences of its own. The city's streets welcome you with a series of neon signs with the famous cuisines of fresh sushis welcoming foodies. From the top of Tokyo Skytree, photographers and adrenaline junkies find refuge while shopaholics explore Ginza's designer items. The city also has centuries-old temples and shrines to explore for history lovers. Generally, there is everything for everyone in Tokyo, making it one of the world's famous destinations.
New York City
New York City is always on most travelers' bucket list. You can enjoy every bit of urban adventures as you stroll through Central Park and attend Met's exhibits. Have a breathtaking view of Manhattan's glittering Skyscrapers at the Empire State Building and appreciate endless restaurant options. Since it's the most populous city in the US, you will find all sorts of fashion, trendsetters, food, culture, arts, sound, etc.
Dubai
The list would be incomplete without Dubai. It has the world's most notable attractions, including Burj Khalifa, indoor Ski Dubai, and the Dubai Mall. It has stunning Persian Gulf views as it still holds on to its traditional heritage, as seen in the Gold and Spikes Souks. With Trip Support, you can visit Dubai and witness the world's tallest tower, large shopping malls, and natural sands that leave you yearning for more.
Conclusion
Determining the most popular destinations is usually based on current trends, traveler's opinions, travel statistics, besides scenic beauty, cultures, food, and travel adventures.