When it comes to exhibition stands, size doesn't matter, and small can be powerful. It is unnecessary to spend a large sum of money to buy big and lavish exhibition stands. Ultimately, what matters is what your audience likes? What are their interests? and How can you appeal to their senses?
Especially if you have picked a small space for your exhibition stand, there are several methods you can use to make it outstanding, engaging, and rewarding. Here are a few ways experts suggest to make your exhibition stand design attractive in small spaces.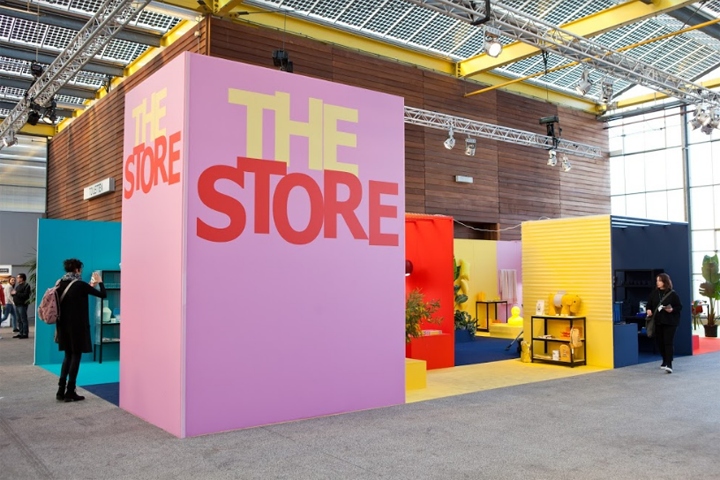 Fix The Design First
Normally, when one thinks of the exhibition stand, the idea of a big, spacious space with all the latest elements pops-up in mind. But it doesn't be so. With small spaces, you should first fix the design.
Get on board an exhibition stand design company and start discussing ideas with the designer. Ask for a detailed design of the exhibition stand. The illustration details, visuals with different views, graphics options, measurement, color, finisher, and flooring must be sorted before beginning the structure's actual fabrication.
Make sure you find what you desire in the design part itself, and all the components are in place.
Use Vertical Space
When you choose a small space, you can certainly look to use vertical space more. Determine the location where your exhibition stand would be inside the space. Analyze if it has some height and if people can find you from the entry and far away places. You can use a banner or logo at height and can be seen by all from anywhere.
Display banners with a brand tag line or brand message can be used. Trusses, imagery, or signs can also be used to make it more attractive.
Creativity
Most often, when there are limitations, creative people have their creative juices flowing more. Some new and fresh ideas are born to offer the best experience to the audience and customers. We have seen this so many times in this profession. So, exhibitions in small spaces can have attention-grabbing, creative, and mind-blowing something if you are determined to use it. Makes sure you discuss the same with exhibition stand designers and decide on something really creative.
Consider Other Elements
We always stress having fascinating and attractive graphics and lighting. Bold, colorful, and running graphics and different pop-up display shapes, dynamic graphic options are few things you can incorporate. Lighting should be bright and welcoming and must be aimed at making your exhibition stand design spectacular at one-glance.
Use Technology
Even in exhibition stands with small spaces, you can use AR and VR to give the customers a whole new experience. Engage them with fun activities and games. Let the exhibition stand serve as a point of focus for customer interaction.
These are some ways you can make your exhibition stand attractive in small spaces. Vasant Creative is one of the leading exhibition stand designers with more than two decades of experience in this field and hundreds of national and international satisfied clients. For more details, visit www.Vasant.in.