If you are in Victoria and about to turn 18, consider applying for your P1 provisional driver's license. Before you hit the road, taking driving lessons is a good idea. That way, you won't endanger yourself or other road users. And if you're 21 and ready to get your full driver's license, you might want to upgrade your driving skills. This will ensure that nothing stands in your way when you take your test.
Pass First Go is the place to get the expert driving instruction you'll need before taking your driver's test. They will connect you with top professional driving instructors in your area. Learning from them is the best way to develop your skills. They will help you feel confident behind the wheel, drive safely at all times – and pass any test on the first go!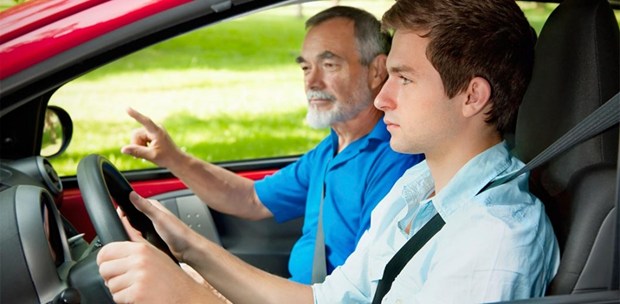 Lessons Help You Pass Your Driving Test
There are strict requirements if you want to get a driver's license in Victoria. For the P1 request, you will need 120 hours of practice. The best way to practice is with a professional instructor.
You must also log at least 20 hours of night driving time. This is because night driving can be difficult. Even if the street lighting is good, you can't see as much as possible in the daytime. The lights of oncoming cars shining in your eyes also make it harder to see. Pass First Go can teach you how to drive safely at night. Here are a few tips when driving at night:
Make Sure All Your Lights Work
Check your rear brake lights and indicator lights, your headlights, and high beams. Also, check your interior lights. You might want to look at a map in the car and need the light.
Turn Off Interior Lights When You Drive
You won't be capable of seeing into the darkness if there are lights on the inside of your car. Pull over if you need to turn on the interior lights.
Flip Up The Switch at the Bottom of Your Rear-View Mirror
This switch dims the reflection of the lights of the cars behind you. But it will not prevent you from seeing them.
You Should Not Use Your High Beams In the Face of Oncoming Traffic
Your bright lights shine higher than regular beams. They can blind drivers coming towards you. Failing to turn them into low beams can result in a traffic fine.
Always make sure that you are wearing your seatbelt. This is important when driving during the day or night.
Pass First Go's driving instructors can provide night-time lessons in Victoria. This will help you learn more about how to drive safely in low-light conditions. Don't hesitate – to book online today.
Getting Your Drivers Licence Has Never Been Easier
Your best bet in preparing for your driver's license is to find a reputable driving school with top instructors. Pass First Go in Melbourne teaches driving skills to the highest standards. Their competent instructors will make you a good and confident driver in no time. You'll be capable of rectifying the plain errors you might currently make. You will become more confident while driving. You will also earn hours towards the finishing of your logbook.
Working with a good instructor is vital. That way, you don't pick up bad habits from the start. Bad habits can endanger your life and those on the road. With Pass First Go, you'll gain all the skills you'll need to pass the test in Melbourne on your first try. They have a wide range of experienced and local instructors.
You may book online using the application. You will also see the price of the lessons on our website. We have various packages for beginners and people with skills they want to improve. You can arrange your driving instruction at times to suit your schedule. And you can choose your instructors according to their skills and experience.
Professional Instructors Will Improve Your Driving
Getting professional driving lessons is the safest way to become a good and responsible driver. It will also build your self-assurance in your ability to drive. You'll get the following from specialized tasks:
Gain advanced knowledge of driving safety and how to avoid accidents.
Learn about the mistakes you're making.
Focus on things you do while driving that might prevent you from getting your license.
Getting information about the road rules and the laws you must obey to stay out of trouble.
Log hours permit you to get your P1 license in record time.
Complete mock tests will help you learn what you might face when taking an actual trial.
Investing in specialized lessons will help you avoid the common pitfalls that trip people up when they take their driving tests. We can help you get your license the first time you try.
Pass First Go for Quality, Affordable Lessons
What are the reasons for selecting us to locate the best instructors for you?
Conclusion
Pass First Go will help you develop your driving skills to the best of your ability. You will feel more confident behind the wheel after their excellent training. It is also very likely that you will pass your test the first time! You'll also be able to correct any mistakes or bad habits you have picked up. And you will be able to log hours to complete your logbook.
To learn more about Pass First, visit https://passfirstgo.com.au or contact them online.